We believe English is more than just an academic pursuit; it is a gateway to critical thinking, creativity, and self-expression. With a group of enthusiastic and passionate teachers, we aspire to nurture learners who have a genuine passion for learning.
Our Goal
Our goal is to empower students with the skills they need to navigate the English language. We aim to establish students' interest and develop the confidence to communicate effectively in English.
Language-rich Environment
Our school provides a language-rich environment. Teachers of our English Department gave its students a wide variety of learning experiences both within and outside the school. These experiences include internal activities – Speech Try-out and Book Character Day. Besides internal activities, our students have consistently achieved remarkable success at the Speech Festival. These language learning activities and competitions provide the environment for students to learn and use English and broaden students' experience to build up their confidence in using English.
One of the distinguishing features of our English Department is our use of textbooks that are one level higher than the students' actual proficiency level. We believe this can maximize our students' potential by providing them with challenging materials that expand their linguistic abilities.

To prepare Primary One (P.1) students learning at Primary Two level, a bridging programme is organized during the first three weeks in September. P.1 teachers have developed school-based teaching materials to cater to the diverse learning needs of students from different kindergartens. In Primary Six, Secondary One textbooks and exercise books are used to aid in their transition from primary to secondary education.
School-based Reading Curriculum
Our school-based reading curriculum is tailored to cater to the needs of our vibrant and enthusiastic students, who possess a zest for learning, boundless energy, and willingness to embrace new challenges. Students have the privilege of immersing themselves in a diverse selection of classical literature, including A Christmas Carol, Little Women, and Hamlet, etc. Apart from the traditional way of teaching, where students are passive recipients of knowledge, we place a strong emphasis on student-centered approach. We foster a culture that actively promotes critical thinking and creativity, including in-class discussion, group projects, etc. Teachers led students to connect what they read with their personal and learning experience.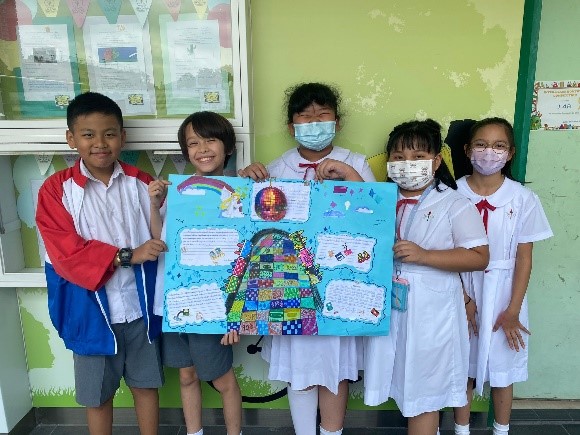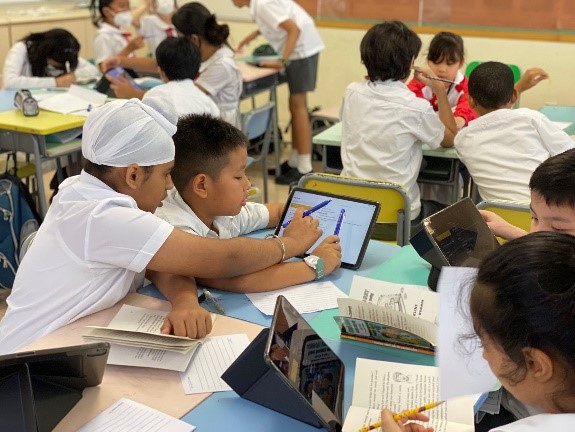 Reading to Learn
To develop students' reading skills, interests and cultivate a reading habit, the department spent resources on developing the class library as well as the school library. Students have reading period on Tuesdays and Thursdays. In addition to the designated reading period, we have introduced a new initiative this year: a weekly reading lesson that further enhances students' engagement with books. Our program not only equips students with various reading skills but also cultivates a genuine love for reading.